Worcester Chamber of Commerce President Timothy Murray Visits Worcester Rehabilitation
On May 23, 2019, Worcester Chamber of Commerce President Timothy Murray, visited with staff and toured Worcester Rehabilitation and Health Care Center to help bring attention to the growing financial gap in funding nursing home care in Massachusetts and the impact it could bring to residents and staff in the Worcester community.
A primary goal of the meeting was to help Murray and the Chamber leadership team better understand who nursing homes care for and how they provide that care. Furthermore, the Worcester team explained how the lack of adequate funding over the past 12 years has affected everything at the center, from care to recruitment and retention of staff.
Worcester Rehab provides a vital service and many programs to the community, including traditional skilled nursing home care, as well as short-term, post hospital rehabilitation to area residents. The center is also well-know throughout the medical community for its substance abuse recovery services, designed to successfully treat individuals who require post-hospital physical and/or medical rehabilitation, coupled with substance abuse counseling. This service was a topic of discussion of the changing role nursing homes play in Massachusetts.
Murray was the former Mayor of Worcester as well as the former Lieutenant Governor of Massachusetts.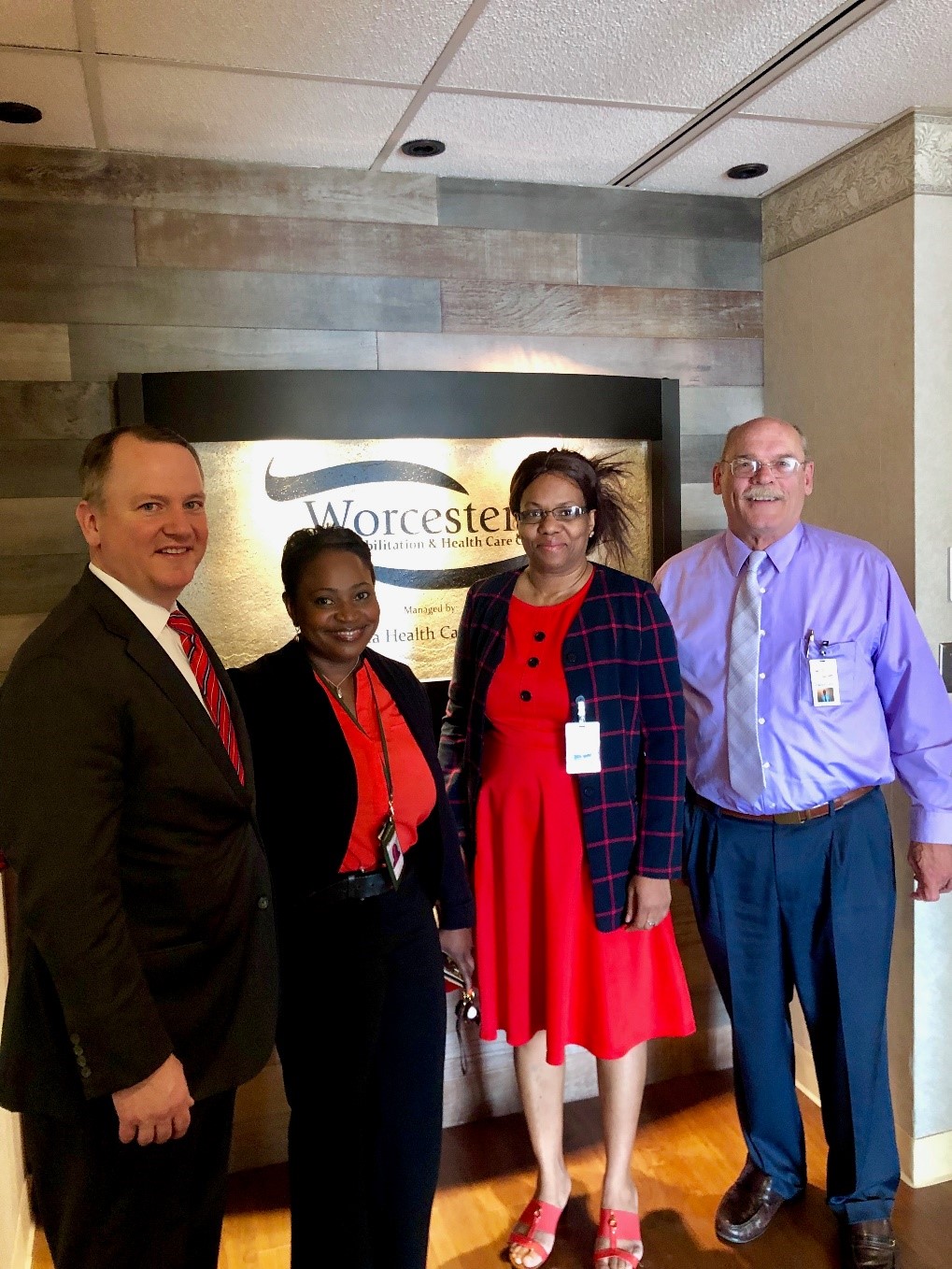 Pictured Above: Chamber President Timothy Murray, Director of Behavioral Health Services, Marcia Amarsingh, DNS Sonja Cooley-Johnson and Administrator Steve Calvin.